Musicians
Gerasimov A.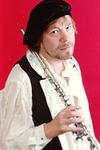 Soprano, tenor sax, flutes, shakuhachi flute, composer, arranger
Born in Moscow, Russia Oct. 8, 1945, Anatole taught himself to play saxophones and flutes while in his teens. He played Russia's best jazz bands since mid-60s. In early 70s, world best jazz bands started to visit USSR: Duke Ellington Orchestra, then Thad Jones - Mel Lewis Jazz Orchestra, Toots Thielemans and others. Anatole played with all of them. This time playing jazz in Soviet Union became different because of Soviet bureaucracy's bad attitude to American music, and many jazz musicians have lost their job. Anatole left Russia for New York in 1973.
His first job was for Duke Ellington, and when Duke died in 1974, Anatole continued to play for the orchestra led by Duke's son Mercer for some time and even recorded an album for Fantasy Records as orchestra's member. In the next two decades, Anatole played with Thad Jones - Mel Lewis Jazz Orchestra, recorded with John Scofield, Jaco Pastorius and many others. He also wrote music for TV, movies and theater. Some of his top film works are:
The Solar Energy, a documentary, together with John Scofield (1981);
Liquid Sky (Z Film Cinevista, 1983, Grand Prix of Montreal International Movie Festival)
Summer Echoes (Paul Paulini Films, 1985)
Rita (1986, PBS TV)
Gogol in the Subway (1990, Henry Street Productions)
Anatole Gerasimov has moved to Paris, France in early 90s. He worked there with Carlos Nascimento, the Urban Sax group and other World music bands as well as making music for movies and theater.
In 1994, he first visited Russia since he became an umigru. He took part in record sessions with one of Russia's most famous alternative rock groups, the Auction. In 1996, Anatole has moved to his hometown of Moscow, Russia. He recorded his first Russian CD in Siberia's capital Novosibirsk the same year and formed a new group in Moscow. In 1997, he received the Jazz Master of the Year prize from Moscow Jazz Journalists Association and recorded an album during three live sessions on the air on a Moscow's jazz radio. His music video "Bloomdido" directed by Gregory Amnuel was shown on Russia's nationwide 2nd TV channel (Russia Television). In 1998 Anatole played with his Moscow group in NYC at 2nd Sergei Kuriokhin International Festival (the Cooler, Merkin Hall etc.), then took part in Russia's first moving jazz festival - The Jazz Province (8 cities in Central Russia including Moscow) and in 3rd Sergei Kuriokhin International Festival in St. Petersburg, Russia.
His latest CD contains his radio sessions of 1997 and is released by Russian jazz label Boheme Music. Recorded by Moscow's top jazz sound engineer Olga Moshkowa, the album is titled "Yes!" and contains Anatole's own music plus one standard ("Bloomdido" by Charlie Parker) in Anatole's arrangement.
Anatole Gerasimov group includes Anton Sevidov, Yuri Pogiba (keyboards), Anton Revnyuk (bass guitar) and Dmitri Sevastianov (drums).
Anatole Gerasimov's selected discography:
Albatros (with Peter Hammil), BASF, 1980
Liquid Sky (motion picture soundtrack), Cinevista, 1983
As Time Flies, Nana Records (US), Melodiya (USSR), 1989
Anatole Live, Nana Records (US), 1990
Zhilets Vershin (The Mountain Tops Resident) (by The Auction), SNC (Russia), 1996
Far Away (with Siberian Jazz Project), SJP (Russia), 1997
Yes!, Boheme Music (Russia), 1998
Anatole Gerasimov - "Yes"
Boheme Music, CDBMR 809015, 1998
This album could be purchased from Boheme Music directly or, if you live outside Russia, from Boheme International (Prague, Czech Republic).
"To burn but not on fire"
"Aurora"
LINER NOTES BY CYRIL MOSHKOV
Anatole Gerasimov, soprano sax and flute player, was born in Moscow, and started to play jazz while in his teens. It was 1973 when Gerasimov, having emerged as a star in Anatole Kroll's big band, defected to the United States where his first job was for Duke Ellington Orchestra. After Duke's death, Anatole played with NYC best jazzmen as a sideman or even as a soloist, but his main work was for TV and movies (for example, it was Gerasimov who wrote the song for 1983 blockbuster, "The Liquid Sky"). In 90, he lived three or four years in Paris, until returning to his home town of Moscow in 1996. When in Moscow, he formed a new group where he is looked as a "veteran" - nobody but him in the group is older than 30 (Anatole is 54), and the keyboard player, impulsive and full of energy viruoso Anton Sevidov, is only 18 years old.
The album was recorded during Anatole's three appearances at Moscow Swing, Russia's only live radio jazz concert series. Aired on Rakurs, Moscow's funniest eclectic radio which was closed in early 1998 due to serious financial problems, Moscow Swing provided a weekly concert, played live in the station's special concert studio by Russia's best jazz musicians. Anatole played there three times during 1997; the resulting show tapes' sound encouraged him to choose nine best tracks and release it on a CD.
The album, called beamingly "Yes", contains Anatole's own music which is pretty hard to describe. Ante omnia, this is not a trad jazz album. Anatole's music definition should contain words "world", "reggae", "rock", "Afro", "fusion", "how African-American jazz had influenced Russian music" etc., and there are yet much elements to describe. Listen to the album's only standard - Anatole's arrangement of Charlie Parker's "Bloomdido". Yes, you can recognize the theme, but it's played like a funny mix of a New Orleans march and a rub-a-dub song with heavy driving bass line (Anton Revnyuk) and drums (Dmitri Sevastianov). Or listen to "To Burn But Not On Fire" which in fact sounds like a reggae sung by a nostalgic Russian in a Texas roadhouse...
Andrey Razin and The Second Approach Project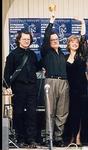 Like many others in modern music, The Second Approach project emerged rather spontaneously. All participants of the project previously had some reputation in modern music, but at "the second approach" their faces are not that well discernible. Andrey Razin is a Moscow classical-trained pianist and composer who already made a name in different styles of contemporary classical music and appeared previously on the jazz scene, too - and his appearances always bore a mark of strong individuality. He met vocalist Tatyana Komova quite occasionally in 1994, when the famous Gypsy ensemble, the Romen duo, where Tatyana performed for more than 10 years, urgently needed a high class pianist for the recording of a new CD. It turned out that Tatyana herself came out of a jazz community and while working in Romen, touring all over the world, releasing CDs and receiving honors, she never lost her interest in jazz, feeling more and more inclined to its ethnic and avant-garde styles. Moreover their tastes in music were very similar. Their next joint work was a recording in 1996 of "The Second Approach" CD, containing the piano-and-vocal versions of the well-known classical pieces. The CD's name was inherited by Andrey Razin's new project.
The next participant was a bass player called Igor Ivanushkin with his impressive experience of playing jazz. Andrey Razin and Igor Ivanushkin duo originally appeared on a jazz scene in 1997. Joint performances at several festivals, their original music mixed with original versions of the jazz standards and necessity of the percussion component all had led to the appearance of one more participant, the role of which now is performed in turns by percussionists Vano Avaliani and Valery Alkhasyants. That way the basis was formed necessary for moving to the next stage, which came quite naturally when Tatyana Komova got more active in the new endeavor. At about that time the rehearsals were joined by the wonderful stylist full of original ideas - the trumpet player Vladimir Galaktionov.
Fall of 1998 presented the Moscow, and later St.Petersburg public with a project that is valuable if just for the sole reason of being beyond standard definitions, provoking controversy, huge interest and sympathy. The word "project" is probably the best way to define the joint work of different musicians united by the common aim. Razin does not limits himself with a specific style or trend. In the quintet's music one can find elements of folk, classical and jazz/rock music. Their performances easily find their place both at jazz festivals and modern music forums. Within a matter of several months "the Approach" produced profound music, conceptually and otherwise authored by Andrey Razin.
In 1999 activity of Razin's project left the creative laboratory for the public scene. Concert shows in Moscow and other cities. Recording of "Pierrot" CD on "Boheme Music" label (with the guest appearance of Arkady Shilkloper). Participation in Boheme Jazzz and Alternative-99 festivals, tour of the 6 Russian cities within the framework of Jazz Province Festival, performances at Open Air Festival in Moscow (August) and in Novokuznetsk (September) are all just a fraction of the Project's activities. Part of their performances was joined by Mike Ellis, New York-based sax player who explores Russian jazz scene and his Russian roots extensively. In July, he joined The Approach in the studio to record a joint-venture CD. Autumn-99 was marked by more performances, including "Pierrot" CD release party in Moscow House of Artists, vocal jazz festival Jazz Voices '99 etc.
The new CD, "Second Approach with Mike Ellis - Ex Tempore" is scheduled to appear in Germany in June, 2000. In January, 2000, another musician joined the project - famous Russian sax player Oleg Kireyev. A new record in the catalogue of a label NRW appears: "Ex Tempore -the Second Approach Featuring Mike Ellis". A newly founded label "Jazzland - Russian Series" is started by the Landy Star Records. The first CD of the new label is devoted to Andrei Razin-Igor Ivanushkin duo's "Something From the Past". The Moscow Jazz Journalists' Association (affiliated to the international JJA) Annual Award goes to the Second Approach (in the "Discovery of the year 1999" category), their CD "Pierrot" matches ¦2; the members of the MJJA also distinguish Andrei Razin (Talents deserving wider recognition) .
The second half of 2000 finds the Second Approach at festivals in Minsk, Orenburg , Yaroslavl and at home in the Moscow Philharmonic Tchaikovski Hall and the Slovakian Culture center.
A "new jazz" celebrity from Lvov (Ukraine)Yuri Yaremchuk comes to Moscow and finds himself in the company of the Second approach, finally joining them in a recording studio. January 2001: the group featuring sax-player Oleg Kireev headlines the first "Jazz Land" Festival at the Central House of Artists in the Russian capital. New album of the Second Approach project, that features American sax player Mike Ellis - "Ex Tempore" - has been released on the German label NRW Jazz (Essen). It has been presented in Germany while the project performed in Stuttgart at the Laboratorium club, as well as took part in Andrey Tarkovsky's retrospective at Kino Museum with "In Memoriam Andrey" program. Upon return from Germany, the project's core trio Andrey Razin (piano), Tatiana Komova (vocals) and Igor Ivanushkin (acoustic bass) took part in Jazz Over Volga festival in Yaroslavl and performed in Ukraine's capital Kiev at the ceremony of local Jazz Center opening. This May, "Ex Tempore" has been re-released in Russia by Landy Star Jazz label. In late May - early June the project traditionally took part at the Jazz Province 2001 festival tour that covered several major cities in central Russia.
Mikhail Mitropolsky, producer of The Second Approach
1998
Razin - Ivanushkin Duo:
Performance at the Hershwin's Memorial festival.
International Jazz Festival in Orenburg.
Concert in Vladimir.
The Second Approach Project:
Concert in the Oval Hall/October
Concert in Jazz-Art Club/November
Concert in "The Modern Play Theatre" of Yelena Kamburova/November
Christmas Festival in St.Petersburg/December
1999 Concert with Vladimir Chekasin in CHA/January, 6
Concert in CHA/January, 9
Recording of "Pierrot" CD with Arkady Shilkloper
Concert in Obninsk
Concert in the Central House RI/ March, 2
Opening Show at Boheme Jazzz Festival in Central House of Artists/April, 13
Concert at Glinka Museum(Boheme Jazzz Festival)/April, 17
Concert at Alternative-99 Festival/May, 21
Recording of CD with Mike Ellis/July
Jazz Province Festival (Kaluga, Bryansk, Oryol, Kursk, Lipetsk, Tambov) June, 14 - 21
Open Air Festival at Hermitage Garden/August, 22
Festival in Novokuznetsk/ Sept.,10
5th International Jazz Vocal Festival, Moscow, Dec., 16
2000 Concert at Oval Hall (Boheme Jazz-2000 Festival) /May, 17
JFC-Jazz Club (St.Petersburg) /May, 20
Jazz Province Festival 2000 (Kursk, Tver) May, June
Jaroslavl Jazz Centre, Oct.23
RADO-Jazz Festival, Minsk, Belorussia, Nov., 17
Jazz Festival "Eurasia-2000", Orenburg, Nov., 19
Tchaikovski Hall, Moscow, Dec., 4
2001 Presentation of New Program in Central House of Artists, Jan., 19
Jazz Festival "JazzLand - Russian Series", Moscow, Feb., 9
Concert in the Central House of Art Workers with Oleg Kireyev, Feb., 14
New album Second Approach project - Mike Ellis - "Ex Tempore" - has been released on the German label NRW Jazz (Essen), Mar.
Project performed in Stuttgart at the Laboratorium club, as well as took part in Andrey Tarkovsky's retrospective at Kino Museum, Mar., 9 - 15
Jazz Festival "Jazz Over Volga", Yaroslavl, Mar., 18
Ceremony of local Jazz Center opening, Kiev (Ukraine), Apr., 29
Jazz Province Festival 2001 (Kursk, Samara, Togliatti, Ulyanovsk) May, June
Andrey Razin (born 1963)
Graduate of the Moscow Conservatory, composer, pianist and arrangements maker, Laureate of the All-Union Festival "Art of the Young", Laureate of the All-Union Competition of Young Composers, Member of the Russian Union of Composers, Andrey Razin was destined for the career of an academic musician, but his creative interests have a much wider range. He produced music scores for the theatrical performances, modern chamber-instrumental and vocal music, jazz compositions, music for TV shows and advertisement videos, symphonic music. Razin participated in Russo-French Festival of Modern Improvisational Music, and other numerous festivals. He toured through Belgium, Hungary and Germany. In the fall of 1997 he performed with Vladimir Chekasin at the Int'l Jazz Festival in Arkhangelsk, and since then he often participates in Chekasin's projects.

Igor Ivanushkin (born 1964)
Musician of modern generation, Igor career of professional musician while still a student of the Gnesins' Music School. Having graduated from the Gnesins' Music Academy, Igor played with "Igor Bril and New Generation" ensemble for 5 years. During the following years he performed with the orchestra and ensemble of Aleksandr Sukhikh (tour in Austria), in Vyacheslav Preobrazhensky jazz band (Pori Jazz Festival, Finland), etc. Within the framework of cultural exchange he performed in Dublin, Ireland. Lately performs with the ensemble of guitarist Konstantin Serov, trumpet player Vladimir Galaktionov, sometimes joining "Kramer Trio" which consists of three Russian jazz stars - George Garanian, Daniel Kramer, and Alexey Kuznetsov. Igor is a participant and laureate of numerous international festivals including ones in Indonesia (1991, 1995), holder of Grand Prix of competition of jazz performers in Bucharest (Romania), laureate of International competition of jazz musicians in Brussels (1990), laureate of the 1st All-Russian competition of young jazz musicians (Rostov-na-Donu).
Tatyana Komova
While still in the music school in Dnepropetrovsk, destiny brought her to the "Gamma" ensemble of Mikhail Tsygutkin, which played the vocal version of instrumental music of Bach, Mozart, Vivaldi. The ensemble performed at jazz festivals including one in Moscow. In 1983 she moved to Moscow and having entered the Institute of Culture she started performing the jazz repertoire. At the same time she could be heard on radio and TV performing Bach and Rimsky-Korsakov. In 1986 her talent was demanded by the world-famous Gypsy ensemble, The Romen trio, which two years later turned into her duo with Georgy Kvik. Duet Romen was warmly greeted in more than 30 countries, including France, Germany, Italy, USA, Japan, Israel. Duo's 3 CDs enjoy popular success. In 1995 she was given the title of Meritorious singer of Russia. But her connection to jazz was never broken and now her interests lie in the sphere of modern trends, actively using all world music languages.
Discography:
Tatyana Komova - Andrey Razin: "Second Approach"
RDM Co. 1999 CDRDM 901216
Andrei Razin & the Second Approach "Pierrot"
Boheme Music 1999 CDBMR 904056
"In A"
"Áàãàòåëü"
"Òàíåö"
Andrey Razin - Igor Ivanushkin: "Something From The Past"
Landy Star / Jazzland, 2000
Billie's Bounce
Rag Time
Ain't Misbehavin'
Second Approach featuring Mike Ellis: "Ex Tempore"
NRW Jazz NRW 9006, 2001;
Landy Star/Jazzland, LS-028-2001(J18), 2001
"Zone"
From a German press review:
Ws, Second Approach Trio im Lab / Tarkowskij zu Ehren (Stuttgarter Zeitung Nr.65 19 Maerz 2001)
Andrej Razin hat sicher schon auf besseren Fluegeln gespielt. Macht aber nichts. Grossartig, mit welch rhythmischer Praezision er in LPrelude & Toccata" atemberaubende Stakkati haemmerte. Nichts wirkt zu lang, nichts zu kurz, alles ist exakt an seinem Platz. Tatjana Komova klinkt sich mit weltraeumigem Vokalgesang ein, dabei eine seltsame Melancholie verbreitend, die sich an den differenzierten, meist kraftvollen Bassfiguren von Igor Ivanuschkin reibt. Der nach ihm benannte LIvanuschkin Boogie" wird spaeter zum groovenden Duo mit Andrej Razin, einem Feuerwerk aus Versatzstuecken amerikanischer Boogies, gestrichenen Bass-Passagen und Anklaengen an die Melodik russischer Volkslieder.
Second Approach featuring Yuri Yaremtchuk: "Yurassic Period"
Landy Star Jazz 2001 (coming soon)
"North Reflections"
Bogusevich O.
Born in 1964 in Potsdam, Germany, Odyssey graduated from the Jazz piano department of Moscow Music College in 1988. Since that he is improvisatory master in Moscow Music school.
In 1989-91 Bogussevich took a course in practice - sector of Composer department of Moscow Conservatory by Pyotr Chaikovsky.
Today Odyssey Bogussevich is an experienced musician, composer of several music collections, who performs himself as a soloist - improvisator.
He has taken part in several well - known European Jazz Festivals:
In July 1995 he was invited to the 29th Jazz Festival in Montreux (Switzerland). After the competition of pianists he gained an opportunity to play on the stage of Miles Dawis Hall.
In November, 1996 ?Odyssey Bogussevich trio¦ participated in the 4th International Festival ?Poznan Jazz Fair.
On October, 1998 O. B. performed with solo piano program on the "Piano Solo" Festival in Brussel (Belgium).
On September, 5 (1999) O. B. performed his solo piano program on the Montreux Detroit Jazz Festival.
Odyssey participated in many festivals in Russia and Moscow.
Boiko I.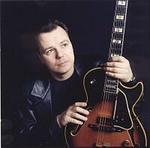 Jazz fusion guitarist and composer
Igor Boiko was born in 1961 in the city of Sumi, Ukraine. His professional career began in 1980 as guitarist with the Sumi Philharmonic Orchestra. At this time he felt a strong attraction to jazz and improvisational music. As early influences Igor lists Wes Montgomery, Joe Pass, and George Benson.
1981-1985 Army service followed by work in the army song and dance ensemble in Budapest. Toured Hungary and Austria with this ensemble.
1984 - First steps as a solo guitarist, playing in Budapest jazz clubs.
1985-1989 - Studied at the Glier Musical College (Kiev) in the guitar department. Under the leadership of well-known jazz guitarist and instructor Vladimir Molotkov, Igor learned the foundations of modern jazz improvisation.
1990-1992 - Worked with the Moscow Concert Orchestra under Anatoly Kroll. Established a musical partnership with jazz vocalist/composer Sergei Manukian.
1992-1993 - Lived and worked in Amsterdam. Artistic development enhanced by attending jazz festivals in Europe and working with American and European musicians.
1993-present - Living and working in Moscow. Frequent concerts with Sergei Manukian, participation in jazz festivals in Tallinn, Nizhny Novgorod, Ufa, Odessa, Moscow (2nd and 3rd International Jazz Festivals) and concerts in Kiev, Tomsk, Novosibirsk, Rostov-on-Don, Yerevan, and other cities of the CIS.
1995 - Igor featured as performer in the guitar show "Washburn Days in Moscow" organized by the company MUSIC BOX .
1997 Igor's first solo album - Bob's Your Uncle, released on Prestige Records, recorded at Soyuz Studio. Album released as part of an instrumental series called Best Guitarists.
1997 Igor accepts an invitation to join the pop group Valery Siutkin and Co. Records two albums featuring several of Igor's original compositions.
1998 - Igor performs new solo program at the 3rd international festival of jazz guitar "Baltica 98" held in St. Petersburg.
1999 - Played in Alexei Kozlov's group Arsenal.
1999 - Second solo album Time of Inspiration released on S&B Records.
2000 - Release of video entitled Music Box and Forte Club present Igor Boiko and Friends Live at Forte Club. Also released on video: The Six Strings of Igor Boiko containing excerpts from vaious concerts (Igor Boiko, Sergei Manukian, and Alexei Kozlov's Arsenal.
2000 - Publication of two-part instructional book "Improvisation on Electric Guitar."
Part One - "Passing and Outside Tones in Improvisation"
Part Two - "Basic Chord Techniques"
For the past few years Igor has recorded with many different musical projects and is constantly on demand as a studio musician.
In addition to maintaining a full concert schedule, Igor Boiko has also been active as a music educator. Since 1998 he has had a column in MUSIC BOX magazine - a master class on electric guitar improvisation called "Advice to guitarists from Igor Boiko."
Igor's concert gear:
Guitars - Ibanez George Benson GB 10 BS
- Ibanez S-540 FM

Preamp - Mesa/Boogie TRIAXIS
Amp - Mesa/Boogie 50/50
Effects processor - TS Electronics G-Force
Speakers - 2 Mesa/Boogie Extension Cabinets, 1x12" EVM12
Other - Hughes & Kettner Tubeman guitar recording station.
Contact: igor.boiko@mtu-net.ru
Butman I.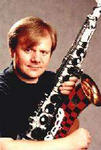 To say that the saxophonist Igor Butman is a Jazz musician number one in Russia is not to say enough. "Butman is a musician with a God-given talent", wrote major Russian daily Izvestia.
Born in 1961 in Leningrad ( now St.Petersburg), Igor Butman started playing the clarinet at the age of 11. In 1976 he entered the Rimsky-Korsakov College of Music, where during his second year he dropped the classical clarinet for the jazz saxophone. Besides being taught by the remarkable musician and brilliant teacher Gennady Goldstein, he took unofficial lessons from nightly broadcasts of jazz from 11:15 p.m. to midnight on Voice of America.
In 1983 Igor Butman played in Oleg Lundstrem`s big band - the best one in the USSR. Next year he was invited by Nick Levinovsky to join the most well-known jazz group "Allegro" and played with them for free years. In the Soviet Union, a country of over 300 million people, Igor was known as the best tenor saxophonist, repeatedly placing first in the Soviet Critics' Polls and recording many albums for Melodiya.
After Igor Butman emigrated in America in 1987 he went on to major in Performance and Composition at The Berklee College of Music in Massachusetts. By the time Igor arrived in the United States, he already had a "fan club" made up of some of America's most respected Jazz artists. While still in the U.S.S.R., Igor was invited to play with touring American musicians, including Dave Brubeck, Chick Corea, Pat Metheny, Gary Burton, Louis Bellson, and Grover Washington Jr., who took Igor "under his wing". Igor appeared as Grover's special guest in concerts at Chautauqua, New York, the Berklee Center in Boston, and at Great Woods Center in Mansfield, Massachusetts. Igor has performed as part of Grover's band several times, including at New York's Blue Note. He is featured on Grover Washington Jr.'s Columbia release Then & Now (1988), soloing on "Stolen Moments", "Stella By Starlight", and Igor's own composition, "French Connections".
Moving to New York in 1989, Butman worked with The Lionel Hampton Orchestra. In 1992 Igor recorded with actor/musician Michael Moriarty's Quintet the album "Live at the Fat Tuesday`s" on DRG Records. In Variet's review of this recording, it was noted that Igor, "Impressed with a round tone and deft ability at double time efforts and harmonized tightly".
In 1993 saw the release of his solo album Falling out mostly with Igor's own composition, which featured no less than Eddie Gomez on bass, Lyle Mays on piano and Marvin "Smitty" Smith on drums and received good reviews in the most respectable jazz magazines, such as Downbeat, Jazztimes, and Jazziz. Next year Butman collaborated with Partners in Time, joined by Gary Burton, in the recording of their album Equinost (Intersound).
In 90`s Igor Butman performed at almost every major jazz festival, such as JVC Jazz Festival in New York, Boston Globe Jazz Festival in Boston, Lionel Hampton Jazz Festival in Idaho, Montreal Jazz Festival in Canada.
Butman`s marvellous coalescence of soul, sound and technique drew praise from Bill Clinton, one time tenor man, at a state dinner hosted by Boris Yeltsin at the Moscow Kremlin in 1995.
That year Igor Butman moved to Russia and during the following years he became "a jazz bridge between Moscow and New York" (Ogonyok Weekly), bringing to Russia and playing with Eddie Gomez, Lenny White, Adam Nussbaum, John Abercrombie, Randy Brecker, Joe Locke, Andy LaVerne and many other musicians.
In December 1996 in New York, Igor produced the album Blues for Four by St. Petersburg pianist/composer Andrei Kondakov and featuring bassist Eddie Gomez and drummer Lenny White. Inspired by the album`s music the artists decided to give a series of concerts. After a successful Russian tour in April 1997 the magnificient four made another recording Jazz 4x4 (Soyuz).
Especially pleasing to Igor's admirers was his new solo album Nostalgia which was recorded at RPM Studio in New York and released on the Soyuz label in 1997 with Ira Gitler commenting that "Butman showed the fire and depth of his world-class improvisational talent".
In 1997-98 Butman organized and produced the Independent Jazz Festival`s in Moscow, which united Russian and American musicians in diverse combinations. 1998 brought Igor Butman recognition as Man of the Year by the Moscow Association of Jazz Journalists.
When Wynton Marsalis came to Russia in October 1998, Butman was invited to play as a guest soloist with the jazz legend and his Lincoln Center Jazz Orchestra. In his turn, in July 1999, Marsalis played as a featured guest with Igor Butman`s Big Band.
In addition to his performing, Igor Butman is a host of the popular weekly television show Jazzophrenia on Russian TV channel Culture and also he is an artistic director at Le Club - the best jazz club in Moscow.
Igor Butman combines mastery of his chosen instrument with joy and freedom, yet clearly and unquestionably conveys his experiences through his music. Peter Watrous in The New York Times stated, "Igor Butman, a powerful tenor saxophonist turned in a thrusting, complex solo on a be-bop piece". Ken Franckling in Jazztimes called Igor "A postbop performer with great stage presence, horn control and emotion...there is a deep resonance to his uptempo playing and a mature softness to his balladry".
CDs released outside of Russia:
Igor Butman - Falling Out, Impromptu Records, IMP-1031 (1994, USA)
Igor Butman-ts; Eddie Gomez-b; Lyle Mays-p; Marvin "Smitty" Smith-dr.
Partners In Time - Equinost, Intersound CDJ-740 (1994, USA)
Igor Butman-ts,ss; Victor Dvoskin-b; Tony Martucci-dr; Louis Sherr-p, Hammond B-3. Guest artists: Gary Burton-vib; Ryan Kisor-tp; Don Alias-perc; Paul Bollenback-g; Ken Willaman-cello.
Datevik - Ballads From The Black Sea, Mapleshade MS 04332 (1993, USA)
Datevik-voc; Lary Willis-p; I.Butman-ts; Andy McCloud-b; Steve Williamson-dr.
Various - Live In Moscow, B&W Music, BW039, 3 CD Collection (1993, UK)
CD1: Toninho Horta Sextet; CD2: Igor Butman Quartet (Igor Butman-ts; Eddie Gomez-b; Steve Amirault-p; Ronnie Burrage-dr); CD3: compilation.
The Michael Moriarty Quintet - Live At The Fat Tuesday's, DRG Records Incorporated DRG 8438 (1992, USA)
M.Moriarty-p, harmonica, voc; I.Butman-ts,ss; Michael Leonhart-tp,flh; Jay Leonhardt-b; Dennis Mackrell-dr.
Grover Washington, Jr. - Then And Now, CBS 462516 2 (1988, USA)
G.Washington, Jr.-as,ts,ss; I.Butman-ts; Ron Carter-b; Tommy Flanagan-p; Miguel Fuentes-perc; Herbie Hancock-p; James "Sid" Simmons-p; Marvin "Smitty" Smith-dr; Richard Lee Steacker-g; Grady Tate-dr; Gerald Veasley-b; Darryl Washington-dr.
Igor also plays on two Mobile Fidelity Sound Lab releases - 1993 Sphinx (Nick Levinovsky's Allegro) and 1994 - Jazz In The USSR (a compilation where Igor plays one tune).
CDs released in Russia:
Igor Butman Quartet - First Night Swing, Ermatell Records JCD 022
Igor Butman - ts, Alexey Podymkin - p, Dmitry Averchenkov - b, Sergey Belichenko - dr
Igor Butman, Andrey Kondakov, Eddie Gomez, Lenny White - Jazz 4x4, Prestige Records/Soyuz Records SZCD 0772-97
Igor Butman - ts, Andrey Kondakov - p, Eddie Gomez - b, Lenny White - dr
Igor Butman - Nostalgia, Prestige Records/Soyuz Records SZCD 0774-97
Igor Butman - ts, Frank Kimbrough - p, Joe Locke - vibes, Essiet Okon Essiet - b, Alex Sipiagin - tp, Oleg Butman - dr, Gene Jackson - dr
NY-Novosibirsk Double Jazz Quartet - Hellish Mixture, Ermatell Records JCD 032
Igor Butman - ts, Andrey Lobanov - tp, Joe Locke - vibes, Alexey Podymkin - p, Essiet Okon Essiet - b, Dmirty Averchenkov - b, Tony Campbell - dr, Sergey Belichenko - dr
All four CDs - 1997
Four Brothers - Four Brothers, Boheme Music, CDBMR 809021 (1999)
Ivanov Brothers Jazz Project: Igor Butman - ts, ss, Oleg Butman - dr, Mikhail Ivanov - p, Andrey Ivanov - b
Extra Trio Plus
The EXTRA TRIO PLUS jazz ensemble was founded in 1997 in St. Petersburg and very rapidly made its mark on the cultural life of the city. The "trio" consists of alto saxophone, double-bass and drums, "plus" the-piano The ensemble's leader is saxophonist Eugene Strigalev, whose compositions form a large part of the group's repertoire. Whilst EXTRA TRIO PLUS's style of playing is in the best traditions of 1950s-60s American jazz, the group's re-working of jazz standards gives voice to a distinct and individual St. Petersburg sound. Virtuosic improvisation, harmonic inventiveness, excellent swing and a clear melodic line typical of Russian culture - these are the qualities that have allowed the young ensemble to impress audiences and critics alike.
Eugene STRIGALEV (1977) - alto saxophone player whose debut took place at the Kvadrat Jazz Club. Strigalev's teacher was the legendary Russian jazz saxophonist Gennady Golstein, and at an early age Eugene won a number of prestigious prizes and festival awards. His greatest influences are Charlie Parker, Sonny Rollins, John Coltrane, Coleman Hawkins, and also Miles Davis and Thelonious Monk.
Alexander MASHIN (1976) - drummer who has been performing since the age of 14, first with traditional jazz bands, moving on to more contemporary styles later. Since 1995 he has been a member of the Igor Butman quartet, and in recent years he has taken part in several festivals in Russia and Europe (Germany, Norway, Austria). Mashin is now one of Russia's most popular drummers. He has performed with David Goloschokin, Andrei Kondakov, also with Benny Golson, Andy Lavern, and Paul Bollenbeck.
Gregory VOSKOBOYNIK (1970) - double-bass, currently studies at the St. Petersburg Conservatory and is known equally well as a classical and a jazz rnusician. He has played under Yury Temirkanov and Mstislav Rostropovitch, and at the same time is well known to the Leningrad Dixieland band and all St. Petersburg jazz musicians.
Nikolay SIZOV (1971) - one of the best known jazz pianists of the city, widely considered as one of the "Stars of Petersburg Jazz". Recipient of many festival awards and with a stunning knowledge of contemporary jazz forms, Sizov displays a consumate mastery of the instrument and a compositional and structured approach to jazz improvisation.
Fine G.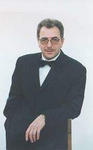 Pianist Gregory Fine was born 22 July 1949, Nizhny Novgorod, Russia. One of the more experienced, high-educated and brilliant pianists of Russia.
Gregory started to play jazz music aged 6 in his father's dance band in Gorky City (Soviet name for Nizhny Novgorod, the old name has been returned in 1991). From his childhood Gregory had a passion to dance music, to dancing rhythms and to dancing. In his youth he studied in dance school, in skating school and in ballet school at the same time. And, of course, like every average musician in Russia, he studied in a music school, then graduated from a music college, and then from one of the best Russia's music conservatories named after Gnessins (now Gnessins Russian Academy of Music, Moscow).
In 1967, aged 17, he won 1st prize on Dmitry Kabalevsky Piano competition of young pianists in Kuibyshev City (now this city's old name, Samara, is returned to it). Since 1974 Gregory Fine's family lives in Samara.
After graduating from Gnessins Academy, Gregory has started his jazz career in Samara City where he became soloist of Samara State Philharmonics.
Aged 15, Gregory first heard Canadian pianist Oscar Peterson who became his lifelong musical idol. Since this time, he dreamed to create his own trio and play jazz music in style close to his idol.
Despite of official semi-prohibition to play jazz in former Soviet Union, in late 70s Gregory has received official permission to play two-set solo concerts in the whole Philharmonic system of the USSR. In next ten years, he has toured all 15 republics of the USSR including Polar North region, Far East region and Siberia.
Gregory's first LP, "Fascinating Rhythm", has been released by Soviet record monopoly Melodia in 1989. The same year, aged 40, Gregory has first played abroad. He toured Sweden, Belgium (there he made a record for BRT label at "The Sugar Village Jazz Club" and played at Juul Anthonissen's "Heist op den Berg" club), Canada (where he played at Montreal Jazz Festival and has recorded an album in Montreal with Canadian rhythm section) and Wales (UK).
In Samara city which has a population over 1.500.000, Gregory hosts Philharmonic concert series called "Solo, trio, with a Band". Gregory Fine trio and his friends play there 6-8 concerts per season.
Gregory Fine is not only a performer. Many of his musical scores were issued in Russia, for example, "Jazz album for children and adults", "Red Hat" musical, as well as songs for combo and for big bands.
Gregory's discography contains also CD "Road to Mississauga" (tribute to Oscar Peterson, released 1997, Soyuz Records, Russia) - and a LP "Nighttime" ("Aprelevka Sound", 1993).
Since 1999, Gregory Fine has started to teach Art of jazz improvisation in several Russian music colleges.
For Gregory Fine, Jazz is music of Freedom.
Gregory Fine currently performs in Sweden with Swedish rhythm section (Tranas, Vadstena and other towns).
In 1998, Gregory made a record in London with Martin Drew on drums and Len Skeat on bass. In 1999, this album has been released in Moscow on Boheme Music label ("Happy Bluesday", BMR 901032).
e-mail: gregfine@mail.samtel.ru
Garanian G.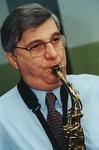 Alto sax player, conductor, bandleader
George Garanian (born August 15, 1934, Moscow) was one of the first Russian musicians who attracted attention of Western world as part of the "jazz from USSR". He belongs to the first generation of Russian jazzmen who started to perform after the World War II. As a musician (alto saxophone), conductor and composer he always was among the best Russian musicians. He was the leader of country's best big bands: "Melodia" (70s - 80s), Moscow big band - 1992-95. Now he leads the Municipal big band of Krasnodar City (Southern Russia). This orchestra, supported by the government of Krasnodar District, Southern Russia, performs nationwide.
Garanian recorded more music than any other jazz musician in Russia, performed at many international jazz festivals (Finland, India, Indonesia, Cuba etc.), toured Germany, USA, Japan, Australia, Sweden, France and many other countries. Frederick Starr wrote in his book about Russian jazz that Garanian is one of the best jazz musicians in Russia. Starr quoted famous American critic John Hammond, who heard George at the jazz festival in Prague(Chechoslovakia) - "George Garanian is phaenomenal".
And person number one in jazz, Willis Conover, the host of "Voice of America" jazz program, invited him many times to participate at International jazz festivals in Hungary, Yugoslavia and other countries.
At the present time George Garanian is one of the most "sought after" musicians in Russia. He is the only jazz performer who granted the privilege to perform 4 concerts annually at Moscow Conservatory Great Hall (the most renowned classical venue in East Europe).
Latest work of Garanian : in summer 1999, he conducted Russian symphony orchestra for one-week recording session at Moscow Radio House with famous US jazz group Oregon. Oregon recorded their new album (released in early 2000, entitled "Oregon In Moscow"), kind of a mixture of contemporary jazz and symphony music. Steven Rodby (Pat Metheny Group) was the producer.
Contact: garanian@online.ru
Goloubev Yu.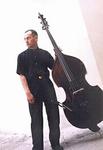 Born in 1972, Moscow, USSR. Bass Studies with R.Ibragimov, Prof. E.Kolosov,

Composition Studies with Prof. A.Leman

1995: MM Degree, Moscow Tchaikovsky Conservatory

1990: BM Degree, Central School of Music, Moscow

1990: First Prize, All-Soviet Union Students Bass Competition

PROFESSIONAL ENGAGEMENTS

1992 - present: Principal Bass, "Moscow Soloists" Chamber Orchestra

1990-2000: Master classes in Dublin, Ireland, Peabody Conservatory, USA and Carnegie Mellon University, USA

1998- present: Founding member/bass chair, Russian Jazz Quartet

1994 - 98: co-Principal, "Studio for New Music" Ensemble

1996 - composer/pianist/bassist/producer, Rendering, Cantabile Records

1994 - 96: Bassist, Moscow Conservatory Early Music Ensemble

1991 - 92: bass section, Bolshoi Opera House

1990 - 91: Principal Bass, "ENSEMBLE XXI" Chamber Orchestra

1991: co-Principal, European Youth Philharmonic Orchestra (Greece)

2000 - Harper-s Bazaar Russia placed an article on Yuri Goloubev

Frequent appearances on Russian TV; numerous chamber music and jazz CD recordings

Compositions, editions and bass transcriptions published by R.Forberg - P.Jurgenson Musikverlag (Germany). Toured in over 30 countries, performing with such masters as James Galway, Barbara Hendricks, Michel Portal, Thomas Quasthoff, Viktor Tretiakov, Gidon Kremer, Yuri Bashmet, Lynn Harrell, Mstislav Rostropovich performing in such venues as Royal Albert Hall, Barbican Center (London), Sydney Opera House, Concertgebouw (Amsterdam), Suntory Hall (Tokyo), Carnegie Hall (New York), Salle Pleyel (Paris).... Made his appearances as a jazz player in Finland, Germany, Greece, France, Italy, Russia...

Was awarded the "New Names" Scholarship of Russian Cultural Foundation twice.

Member, International Society of Bassists.

"Bass player Yuri Goloubev handled his "giant child" so lightly and agilely, carrying the composer's intentions out with such unbelievable animation and brilliance, that it was like a miracle!"

"Rundshau", Bonn

"Fantastic playing technique along with sophisticated musicianship... a superb player"

"Jazz Quadrate", Minsk

Contact:
Krimsky val, 8 - 24
117049 Moscow,
Russia
Tel./fax +7 095 238 3619
Cell +7 902 692 5697
yuriglbv@cityline.ru


Audio:
From: "Rendering" (Igor Bril - Yuri Goloubev, 1996)
Theme For Jenny
A Birthday Song
A Song For The Singer
Olga Ionova (vocal, 1 è 3), Vladimir Dibsky (vocal, 2), Vassily Goloubov (acoustiv guitar, 2), Yury Goloubev (composer; piano, 1; bass, 2), Igor Bril (piano, 3)
From: "New Romantic Jazz", Viacheslav Gorsky Trio (Viacheslav Gorsky, 1999)
The Sea And The Rocks
Tears In Heaven
Viacheslav Gorsky - piano, keyboards; Yuri Goloubev - string bass; Ruslan Kapitonov - drums
Kandakov A.
Piano

Andrei Kondakov was born in Dnepropetrovsk, Ukraine, on September 14, 1962, and entered jazz community aged 16, when he performed at local jazz festival. Initially he was influenced by Errol Garner and Duke Ellington, but then, in 1979, he met Nick Levinovsky, to date one of Soviet Union's most popular and well-regarded jazz pianists. This meeting, according to Andrey's many interviews, has changed his music taste forever. Kondakov began to listen to Herbie Hankock, Chick Corea, McCoy Tyner and other pianists. Then he changed his college specialization from Music Theory (which he studied at Dnepropetrovsk Music School) to Jazz Piano, that he studied in Petrozavodsk, Northern Russia. Later Kondakov continued his education in Petrozavodsk branch of St.Petersburg Conservatory of Music (majoring in Jazz Composition, graduated in 1987).

Since 1981 Kondakov started to play with his own bands, touring nationwide and performing at jazz festivals all over the former USSR. In 1987, his first solo LP "In The Night City" has been released on Melodiya (Soviet record monopoly).

In 1988 Kondakov met Andrey Ryabov, one of Russia's best jazz guitar players, and they founded a quartet that they co-led until the summer of 1992 and that gained a wide critical and public recognition in the USSR (even called country's best jazz combo for more that one year). This quartet toured the USSR with American saxophone player Ritchie Cole (one of those 1989 concerts was recorded and released by Melodiya) and performed in Europe in 1991-1992 (Stockholm, Nurnberg, Basel etc.).

In 1992 Andrey moved to St.Petersburg and started to work in another quartet setting, co-led with acoustic bass virtuoso Victor Dvoskin (now Washington, D.C. resident). They recorded an album entitled "Deserted Park" (1993).

Since 1995 Kondakov played with the Interjazz project that started out of his collaboration with German drummer Christian Scheuber, then acquired French harmonica virtuoso Olivier Ker Ourio, Russian-American saxophone star Igor Butman, his fellow sax man from Germany Reiner Wietzel and Russian bass player Vladimir Volkov. The project's only album, "From Moscow To Paris", has been released in 2000 in Austria (PAO Records). Another setting with Volkov on bass and Scheuber on drums included Russian horn virtuoso Arkady Shilkloper; together they recorded a live album entitled "Live In Norway" that has been released by Russian jazz label Boheme Music in 1998 and was hailed by Russian critics, reaching #1 in their 1998 poll and getting Russia's only jazz awards "JazzEar" as Album of the Year.

Andrey says that his highest musical success was his collaboration with American bass player Eddie Gomez and drummer Lenny White. Together with sax virtuoso Igor Butman they toured Russia and Ukraine in 1997 and recorded two albums, one in New York and one in Moscow. Moscow album, "Jazz 4X4", has been released on Russian label Soyuz in late 1997. NY album still remains unreleased.

Since 1997, Andrey started a long-term collaboration with New York-based singer Napua Davoy. Several times they toured Russia and Ukraine together, as well as performed all over the United States (Yoshi's, Oakland, CA; Birdland, NYC; Beethoven Piano Store and Cleopatra's Needle, NYC, etc.). In 2000, supported by excellent rhythm foundation from Lenny White (drums) and Charnett Moffett (bass), Davoy and Kondakov released an all-original CD "Until We Meet Again" (Brave Cool World).

Another Andrey's American partner is guitarist Paul Bollenback: they toured Russia many times in various settings, from duo to a sextet, performing at clubs, theaters and festivals countrywide.

In early 2000 Andrey invited in Russia several Brazilian musicians of the New York Brazilian community - drummer Paulo Braga, bass player Sergio Brandao and percussionist Cafe. Joined by Paul Bollenback on guitar and Muscovite sax player Boris Kurganov (who now resides New York), this group toured European Russia and Siberia and recorded an album in St.Petersburg. The album, entitled "Old And New Brazilian Tales", was released later that year by Russian jazz label Landy Star Jazz and promoted by another Russian tour of this first Russian-Brazilian jazz project ever (Vanderley Pereira was on drums instead of Paolo Braga). The same year Kondakov also produced an album in New York called "Blues For Dad" for his old friend, New York-based, St.Petersburg-born acoustic bass player Dmitri Kolesnik. The session was supported by another fellow Russian, the trumpet great Alex Sipiagin (Mingus Big Band), as well as by sax player Eric Alexander and drummer Lenny White. Andrey played piano on all tracks. The album was released in 2001 by Boheme Music. This is what the great Ron Carter wrote on this album: "I have listened to the album Blues For Dad and have been enjoying every minute of it... This is wonderful recording".

Several more Andrei's recording projects are about to appear or still wait for being released, including his sessions with Randy Brecker (trumpet), Paul Bollenback (guitar) etc.

In March, 2001, Andrei Kondakov took part in the heavily-promoted "Triumph of Jazz" one-day festival in Moscow, produced by Igor Butman. Kondakov performed his waltz "Song For Michelle" with Igor Butman Big Band while Billy Cobham was on drums.

In St.Petersburg, Andrei Kondakov performs with his own quartet (Igor Timofeyev - drums, Gregory Voskoboinik - bass, Sergei Ostroumov - drums), teaches jazz at Mussorgsky College of Music and runs the city's best jazz club JFC.

Audio samples::

from "Old And New Brazilian Tales" - Andrei Kondakov, Sergio Brandao, Paolo Braga, Cafe, Boris Kurganov, Paul Bollenback, Landy Star, 2000

Dance With Crocodile

Brazilian Heart

Moving With Windows Open

from "Jazz 4x4" - Igor Butman/Andrei Kondakov/Eddie Gomez/Lenny White - SZCD 0772-97, Prestige Records/Soyuz, 1997

Fairy Tale in the Rain Andrei Kondakov - p, Igor Butman - ts, Eddie Gomez - b, Lenny White - dr

Siberian Train Andrei Kondakov - p, Igor Butman - ts, Eddie Gomez - b, Lenny White - dr

A Little Time For Me (Napua Davoy &A.Kondakov) BCW0001, 1999

Live In Norway (Shilkloper, Kondakov, Volkov, Scheuber) CDBMR 809007, Boheme Music, 1998

"Cobra"
"Julius Blues
"Jazz At The Old Fortress'97" CD Helicon Jazz Club
Deserted Park Andrei Kondakov - p, Igor Butman - ts, Eddie Gomez - b, Lenny White - dr
Love And Hope Andrei Kondakov - p, Igor Butman - ts, Eddie Gomez - b, Lenny White - dr
"Jazz At The Old Fortress'96" CD Helicon Jazz Club

First Words Of Love Andrei Kondakov - p, Igor Butman - ts, Olivier KerOurio - hca, Dmitry Averchenkov - b, Christian Scheuber - dr

Contact: jazzkond@comset.net
Kireyev O.
Saxophonist and composer Oleg Kireyev's career in jazz launched in 1984, when he started playing with his own band called ORLAN in his native city of Ufa (say [Oofa'h]), the capital of the Bashkortostan Autonomy in the Urals Region, Central Russia. Soon the band started touring all over the country and abroad. Oleg also took part in dozens of jazz festival in Russia and Europe as a soloist.
In 1989, Soviet record label Melodia released six Oleg's original compositions on a LP called "Bashkir Legends". Late 80s and early 90s were the time when travelling abroad Russia became more easy for Russians. Oleg travelled all over Europe and stayed for a couple of years in Poland, the jazziest country of Eastern Europe.
After returning to Russia in 1994, Oleg has recorded a solo tape album called "Romantic". That same year he was invited by the famous Seattle sax hero Bud Shank to study jazz in United States. While in the U.S., Oleg also took part in the Seattle Jazz Festival, playing together with Hal Galper, Dave Pack, Steve Ellington and other noted musicians.
In the early 1995, Polish record label Gobi Records released Oleg's first-ever CD called "Song For Sonny" (since then, it was re-released in Russia by a local label in Ufa). Band members included well-known Polish lazz artists Joachim Mencel (keyboards) and Kasimier Jonkinsh (drums). Bass player Arkady Ovrutsky from Moscow completed the band.
In 1996, Oleg Kireyev Quartet performed at the 30th International Jazz Festival in Montreux, Switzerland, where he was awarded Outstanding Performance certificate.
In 1997, Oleg was invited to Great Britain to participate as a special guest in the Birmangham Jazz Festival. Oleg played together with Ray Alexander's Group (USA), Andy Hamilton (U.K.) and the Happy Seals (France). Later that year in London, Oleg took part in the Ealing Jazz Festival and performed at several clubs with the likes of Dick Pierce, Jean Tuasson and the late Bill Skeat. After completion of his London gigs, Oleg toured Midland cities, playing lead with various groups, from trios to combos. While in the U.K., Oleg composed the concert "Life In England".
Back home in Russia, Oleg actively collaborates with Russian national jazz stars, such as piano virtuoso Daniel Kramer, guitar master Alexey Kuznetsov, brilliant jazz pianist Gregory Fine etc. He continues to play jazz festivals throughout Russia, as well as in Poland, Finland, France, Britain and the USA.
Since 1999, Oleg collabvorates with American sax colleague Mike Ellis. In late 1999, they toured together several major cities of Russia, including Oleg's native Ufa.
Since 2000, Oleg participates in The Second Approach Project led by piano player and composer Andrey Razin. This collaboration has gained positive press reviews and was among the hottest news of Russian festival scene of 2000.
Contact: olegkirejev@mtu-net.ru
phone/fax: +7(095)342-8027

Kozlov A.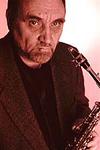 Saxophonist, bandleader, composer, one of Russia's leading jazz musicians
The personality of Alexey Kozlov, born October 10, 1935 in Moscow, Russia, as of typical representative of "cultural underground" at Stalin-Brezhnev times, is described in chapter seven of Hedrick Smith's well-known book "The Russians". Frederick Starr speaks about Alexey Kozlov in his book "Red and Hot". His name is encounted in "The International Who's Who"( Europe Publications Ltd., London), in a number of European Jazz lexicons (Denmark, Poland, Czechoslovakia), in Soviet Musical Encyclopaedia and in Big Soviet Encyclopaedia (v.8, article "Jazz").
In early 70s, Kozlov has created "Arsenal" band, which became one of the most popular jazz rock groups in the Soviet Union. Arsenal's participation in tours and festivals worldwide has made Alexey Kozlov and his music internationally known. In past ten years six Arsenal LPs and two CDs have been released in the USSR and Russia. One of those, "Created with our own hands" (Melodiya, 1982) has been released in the U.S. (East Wind Records). Since 1986, Kozlov has become a regular host of TV and radio programs on jazz and rock history; in 1989 he published in Moscow "Rock Music: Roots and Development", Russia's first-ever book on western Rock written not by a Communist Party member.
In August, 1990, Kozlov took part in International Theatre Festival in Woodstock (USA) as a composer and performer in the play "Jazzman". In June 1993, Kozlov played on the "Jazz Rally" Festival in Dusseldorf, and toured with chamber orchestra "Moscow Soloists" of Yury Bashmet in France and Germany. In February, 1994, Kozlov was invited as a jazz clinician to Jazz Department of Oklahoma City University and played with local musicians at Methodist Churches of State. In March-April 1995 Kozlov with Arsenal band and Georgian singer Tamara Gverdtsitely was on tour around USA and played at Carnegie Hall. Kozlov is presently composing in New Age and Neo-Classic style. He works in his own PC MIDI Studio. As performer he works with renewed Arsenal band which has gained 1995's Ovation Awards in Russia as Russia's best Jazz group in. Alexey Kozlov's latest program is called New Chamber Music (with the world renown Shostakovich String Quartet). Kozlov also plays in a duo ( plus acoustic piano, keyboards) with a program based on Classical music and Modern Jazz and also with his ARS Nova Trio, in a style that he calls "New Emotional Music".
Alexey Kozlov and the Shostakovich String Quartet: NEW CD
Sound clips of Kozlov's Arsenal (from: "Scorched By Time, 1977-91", 4 CD box, Boheme Music, 1998)
Dangerous Game
Ebony Tower
Ragtime
Mystery
Light On The Way
Suite In F
Second Wind
Provincial Tango
Nostalgie
Silver Blues
Envy
Giant Footprints
Nearly all Alexey Kozlov records with Arsenal (1977-1991) have been reissued in a 4-CD compilation "Scorched By Time" on Moscow's only jazz label, Boheme Music. Those CDs may be ordered directly from Boheme Music or, if you live outside of Russia, from Boheme International (Prague, Czech Republic).
Contact: askozlov@mtu-net.ru
Kurganov B.
Boris Kurganov was born in 1961, on May 25th, in the city of Omsk (Siberia).
At the age of six, he began his studies in a specialized musical school majoring in violin. Then he went on to musical college to study oboe. Later, Boris studied alto saxophone at Moscow State Institute of Culture.
In 1985, during Tudenti Jazz festival in Tallinn (Estonia), he made his professional debut, performing in duo with Arkady Figlin (piano).
In 1988, he started performing with Allegro, one of Russia's most famous jazz collectives to date (led by pianist and composer Nick Levinosky, now New York resident).
The same year Boris played a number of concerts with the band led by India's most famous jazz musician - fusion violinist Lakshminarayana Subramaniam during the latter's Russian tour. Boris also played on "Time must change", L.Subramaniam's Russian LP released by Melodia, USSR's recording monopoly. In 2000, Russian label Boheme Music re-released that album in CD format.
In 1989, Boris performed at Copenhagen(Denmark) annual jazz festival.
In 1991, "Allegro" group played several concerts in Norway cities (Oslo and Elverum ). The same year, Boris Kurganov was invited to join The Moscow Sax Quintet (MSQ) led by Vladimir Zaremba as a soloist. With MSQ he toured Germany. Then Boris was invited to the IAJE (International Association of the Jazz Educators) conference in San Antonio, Texas. He performed in Houston,TX, Mobile, Alabama, and New York in 1993.
In 1990-1992, Boris taught at Gnessins Music College in Moscow and Moscow State Institute of Culture.
During the 90s, he played as a soloist with several bands in Russia, including ensembles led by Muscivite bass player and producer Àlex Rostotsky, St.Petersburg's best piano player Andrey Kondakov and by Gregory Fine (piano). Boris also participated in the Ivanov Brothers Jazz project, and in Tràns Àtlàntic, one of Russia's best fusion bands.
He successfully performed in Russia (Nizhni Novgorod, Perm, Yaroslavl etc.), and abroad: Finland (Êuopiî, Jînitsu), Sweden (Stockholm, Skovde), France (Paris), and even in Ethiopia (Addis Ababa) and Burkina Faso(Ouagadougou).
The most important event for him was his participation at Copenhagen Jazz festival (with Nick Levinovsky's Allegro, 1990) and Montreal Jazz festival (with Gregory Fine quartet, 1997).
Boris lives in New York City since 2000.
Contact: bkurganov@hotmail.com
Discography:
L.Subramaniam - "Time must change", 1989, Melodia (LP); 2000, Boheme Music (CD)
Andrey Kondakov, Victor Dvoskin - "Deserted park", 1993, Melodia
NEW Andrey Kondakov, Sergio Brandao, Cafe, Paolo Braga, Paul Bollenback, Boris Kurganov - "Old And New Brazilian Tales"
Landy Star / Jazzland, 2000
Dance With Crocodile
Brazilian Heart
Moving With Windows Open
Kushnir L.
Lev Kushnir appeared on Moscow jazz scene in 1986 and immediatly became popular among jazzmen and fans. In 1988 he graduated from the jazz faculty of the Gnesins' Musical Academy. He studied with a famous Russian pianist Michael Okun.
Lev's romantic and expressive manner is inspired by Keith Jarrett, Chick Corea and Herbie Hancock. His deep understanding of harmony and swing together with his brilliant improvisations have made him one of the leading Russian jazz pianists.
Lev started his career in the Moscow All Stars ensemble led by Vladimir Konovaltsev. Then he worked with German Lukianov's group "Cadence", Two year experience of playing with the group includes countless tours around the country and in Europe, festivals, recordings and participating in Dizzy Gillespie's show in Moscow.
Since 1990, Lev Kushnir has been living as a freelance musician and has been playing with different groups along the most outstanding Russian jazzmen such as German Lukianov, Nikolay Panov, Victor Dvoskin, Alexander Rostotsky, Sergei Gurbeloshvili, Alexey Kuznetsov, George Garanian, Boris Kozlov. He also played behind some western musicians: Bill Skeat from Great Britain, Jos Moons and Phil Abraham from Belgium and a living legend of American jazz, guitarist Tal Farlow. His background as a sideman includes several LPs for "Melodia" label and "Live at Grenoble Jazz Festival" for the Thelonious label with the Victor Dvoskin Quartet.
Lev is deeply involved into the jazz life of Russia and Europe. He is frequently touring all over his native country, republics of the former USSR, France, Belgium, Finland, Sweden, England, Germany, Holland, Bulgaria.
Lev Kushnir appeared on such a great festivals as Pori, Kaiani and Imatra in Finland, Skovde in Sweden, Rosenheim in Germany, Ivrea in Italy, to mention just a few.
According to the 1991 Russian critics poll, Lev deserved a recognition as a best young musician of the year and became one of the five best pianists of the country.
"The pianist, Lev Kushnir is richly inventive, both melodically and harmonically, a real modernist." (from Tal Farlow's review)
Audio: In 1994, Lev's solo CD "Flying Dutchman" has been released in Moscow.
"Soul Eyes"
"Fight"
Contact: phone +7 (095) 125-4470
e-mail: lkushnir@mtu-net.ru
"Lev Kushnir's Virtual Jazz Agency"

Levinovsky N.
Pianist, composer, bandleader
Russian-born jazz musician Nikolay Levinovsky has been on the jazz scene since the late 60's. After graduating from Saratov State Conservatory, Nick worked as musical director and primary arranger for the most well-known jazz orchestras in Moscow.
In 1978 Nick founded his own group "Allegro" which rapidly received nationwide fame. Nick's constant efforts to develop jazz as an art form led the group to position of "best jazz band in the U.S.S.R." and Nick won the title "musician of the year" four times. He is listed in the Soviet Music Encyclopedia as one of the first composers to fuse Russian folk songs with jazz.
Nick and "Allegro" participated in the international jazz festivals throughout Europe and Asia including Finland, Netherlands, France, Germany, India, Yugoslavia, Denmark, Portugal, Sri-Lanka and others. He was a permanent guest artist on television and radio broadcasts.
As a member of the Union of Soviet Composers and the Jazz Federation, Nick was honored to represent Soviet Jazz at the International Summits with such legendary names like Chick Corea, Gary Burton, Grover Washington Jr., Dave Brubeck, Jan Garbarek and others. According to Gary Burton, "Nick Levinovsky is an undoubted talent...highly recommended."
Nick's recording credits include eight LP's which sold out 40 to 50,000 copies. One CD "Sphinx" has been released in the USA in 1990.
Nick's New York City debut occurred in 1990. The New York Times said "Mr. Levinovsky has abundant technique and his music offered moments of reflection and lucidity." Since then, Nick has put together a few different projects including his renovated group "Allegro" which performed at the Jazz Blues Festival in Salt Lake City, Utah, Boston's Hancock Concert Hall and the JVC Jazz Festival at Lincoln Center, Avery Fisher Hall in 1995.
In addition to his performing, Nick is an experienced musicologist and jazz- columnist for the Russian-American Newspaper "Novoe Russcoe Slovo".
Nick's present project - his 17 piece big-band is strong proof of his creative energy and solid skill. Most of the band's repertory is Nick's original compositions where he combines his Russian musical roots with modern jazz language. The band is successfully performing in New York's jazz clubs such as Birdland, Smalls, Roberts, Neo Lounge as well as an outdoor concert series on Park Avenue, Manhattan.
The band's new CD "Listen Up!" received a favorable review from the June '99 issue of Jazz Times Magazine. "...this program of six originals and two standards...augurs well for the future of the leader's new orchestra." "Kathy Jenkins ... a superb jazz singer in her own right.."
Kathy Jenkins newest CD "From This Moment On" with The Nick Levinovsky Big Band and Trio is recently released and receiving frequent radio play.
Contact: e-mail - nlomail@nlorecords.com
Panov N.
Music style
Jazz, Contemporary, Oriental Music
Musical influences
Russian Classics, Miles Davis, Thelonius Monk, Charlie Mingus
Jazz Gallery acquired its name in January of 1995, when a compact disk under this title was recorded by Nikolai Panov's group. But in fact, The Nikolai Panov band started its activity in 1987, when LP Virgo was recorded and released. They have performed at Pori Jazz Festival, Indian Music Festival, IAJE, Eurojazz-98 to name just a few. In the period of 1992-1997 Jazz Gallery presented many interesting ?portraits¦ of instrumentalists and vocalists from Europe and USA. Among them are Jeffery Smith, Deborah Bown, Herve Sellen, Jean Bardy.
Group members
Nikolai Panov - composer, arranger, leader, tenor and soprano saxophone, flute. Yurij Parfenov - composer, trumpet, altohorn, fluegelhorn. Ivan Volkov - clarinet, alto and baritone sax. Vitalij Solomonov - acoustic and electric bass. Edvard Zizak - drums. Lev Kushnir - piano, keyboards.
Instruments trumpet, fluegelhorh, altohorn, clarinet, altosax, tenorsax, baritonsax, flute, piano, doublebass, drums
Albums Virgo - LP (1987), Indian Project CD(1993), Jazz Gallery CD(1995)
Panova S.
Svetlana Panova is a Moscow-based jazz vocalist who participated in many Russian and international jazz festivals. She sang with Russia's leading jazzmen - the likes of Boris Frumkin, Alexey Kuznetzov, Nikolai Panov, Igor Butman, Daniel Kramer, Georgy Garanyan etc.
Svetlana Panova was graduated from the Music Department of Moscow Education Academy and the Moscow Jazz College.
In 1989 she worked with famous Oleg Lundstrem's Big Band (by the way, the longest-running jazz band in the world - since 1934!). On Lundstrem's recommendation she has been taking lessons of singing from Mira Korobkova, the doncent of Maymonide State Academy.
From 1995 until 1999 Svetlana was successfully working as a soloist for Anatoly Kroll's MKC Big Band, one of the leading to date in Russia. After one of its concerts a Moscow newpaper, Commersant Daily, wrote: "Svetlana Panova is a real Jazz singer... and a 'vamp-woman' with perfect ballad-jazz phrasing..."
In 1995 the experts' council of the Stass magazine (Moscow, RUssia) which consists of leading Russian composers and jazz critics, called Svetlana "...the best jazz singer of the year".
At the present moment Svetlana is working at Maymonide State Academy as a singing teacher, and performs with famous jazz masters and young musicians in Moscow and other Russian towns and cities.
Discography:
"Jazz at the Old Fortress 94", Siberian Jazz Festival; Novokuznetsk - Helicon, 1995
"In a Mellow Tone", Anatoly Kroll's MKC Big Band - Soyuz/Prestige Records, 1996
"Only Girls In Jazz", Anatoly Kroll's MKC Big Band - Soyuz/Prestige Records, 1996
"Black in Jazz", Ivanov Brothers jazz project - RDM, 1998 (distribution via Boheme Music)
Fly Me To The Moon
Svetlana Panova - vocal, Andrey Ivanov - upright bass, Mikhail Ivanov - piano, Boris Kurganov - as, Dmitry Sevastianov - drums
Tiourlik I.
Pianist-improviser, composer, teacher (Saint-Petersburg)
Igor I. Tiourlik was born in 1952. His education includes Kazan State musical college (1967-1971), then Kazan State University (Physics and Mathematics Department, 1971-1976); then he worked for five years as a research engineer in the field of hydrodynamics. His involvement with jazz music at about that time was a turning point in his life. He quitted the profession of engineering and returned to music, however, this time not to classical music but to jazz. Jazz music for him had become a powerful language of expression, a way of life and philosophy.
To complete his knowledge of music he attended the Kazan State Conservatory for five years (1981-1986) and together with his jazz group "Formation" took part in the biggest jazz festivals and competitions (including international) in Russia, Byelorussia, Ukraine, Baltic Republics, Georgia and other countries, worked few time as a pianist in the State Chamber jazz orchestra led by Oleg Lundstrem.
His education in mathematics had given to him a different mentality and an original ability to interpret music. Consequently, his improvisation technique developed in "mathematical" and romantic style.
For many years he taught piano-improvisation classes at the Kazan State musical college, at the Kazan State Conservatory, than at the Saint-Petersburg State Academy of Culture.
He performed improvisation and jazz music in Russia and Germany, worked as a pianist in high class hotels in Turkey and Italy. He performed music with Russian and American, Turkish and Polish, Britain and German musicians.
Contact:
Igor Tiourlik. Pr. Kosygina 28 block 1 apt.150, 195298 Saint-Petersburg Russia.
Tel. (7-812) 525-3375
Zizak E.
Eduard Zizak was born in Sevastopol, Ukraine, in 1973 to a musicians' family. He studied piano in junior music school and started to play drums in the group led by his father, a jazz saxophonist, aged six.
After leaving school in 1988, he moved to Moscow to enter Gnessins Music College, where he studied jazz drums with well-known teacher Mikhail Kovalevsky.
In 1990, 17-years-old drummer was invited to join The New Generation, quintet led by the great pianist, teacher, composer, one of godfathers of jazz education in Russia, Igor Bril. The group performed throughout Russia as well as in Bulgaria, Indonesia (JakJazz Festival, Jakarta, 1991) and Romania (Grand Prix at Young jazz ensembles competition in Bucharest).
In 1992, another Muscovite musician, saxophonist Vyacheslav Preobrazhensky, asked Eduard to join his quartet with the great bass player Red Mitchell that performed at Pori Jazz Festival in Finland.
While in Finland, Zizak got acquainted with famous Finnish alto sax player from Dizzy Gillespie United Nations Orchestra, Yukka Perkko, with whom he performed.
In 1993, Eduard started to collaborate with one of Russia's most popular jazz singers, Sergei Manoukian. AT the same time he was invited to record with Victor Dvoskin, to date Russia's leading bass player (now residing in the U.S.).
In 1995, Eduard also performed and recorded with The Jazz Gallery sextet led by saxophonist Nicolai Panov (now also residing in the U.S.). The same year Zizak became a member of MKS Big Band led by Anatoly Kroll (to date the best jazz orchestra in Russia) and stayed with the orchestra until its disbanding in 1998.
Since 1998, while being a member of a blues group led by American singer Tim Strong, Eduard Zizak started to perform with many jazz musicians who come to tour Russia - Curtis Fuller, Benny Golson, Wynton Marsalis, Randy Brecker, Dee Dee Bridgewater, Joe Locke, Guy Barker, Carmen Lundy, Lisa Zein, Nat Reeves, Harvey Schwartz, Valery Ponomarev, Paul Bollenback, Mark Soskin, Nick Levinovsky, Greg Abate, to name a few.
Since 1999, Eduard Zizak is the member of both quartet and big band led by Russia's premiere jazz musician, saxophonist and composer Igor Butman.
Discography:
1993 Victor Dvoskin - Andrei Kondakov Project "In A Deserted Park"
1994 Igor Brill & The New Generation "Endless Road"
1995 Nicolai Panov "Jazz Gallery"
1996 Anatoly Kroll's MKC Big Band "Only Girls In Jazz"
1996 Anatoly Kroll's MKC Big Band " Killer Joe"
1996 Anatoly Kroll's MKC Big Band " The Days of Wine & Roses"
1998 Alex Rostotsky - Vladimir Danilin - Alexey Kuznetsov "Once I Loved"
1999 Alex Rostotsky "Jazz Ballads"
2000 Ivanov Brothers "Up to Olymp"
2001 Mike Ellis "Live in Russia"
2001 Igor Raykhelson, Yuri Bashmet and Igor Butman - "Suite for saxophone, viola and orchestra"
2001 Jazz Accord Vol. 3
2001 Yuri Goloubev "Toremar Island"
Contact: zizak@jazz.ru