Russian Travel

RUSSIAN TRAVEL TIPS
Today to travel in Russia has become easier than ever. Remember, however traveling passport and traveling visas are required. A complete explanation of the process can be found here.
Whether you are traveling overseas for business, pleasure or study, the best way to ensure a carefree and relaxing trip is to prevent problems before they happen. The more you learn about passports, visas, customs, immunizations, and other travel basics, the less likely you are to have difficulties during your travels.
It's worth taking only the things you really need . Baggage up to 5 kg can be transported as a hand luggage. Valuables, money and documents must be carried on person. Y-C passengers can carry baggage up to 20 kg free of charge for domestic flights and up to 25 kg. for international flights. Business class passengers can carry up to 30 kg. of baggage for all destinations. For some destination the norm of free of charge transportation can be higher. Excess baggage has to be carried for extra pay. In case of bulk baggage it has to be transported according to rules of transportation of bulk baggage There are special rules for transportation of: animals, sport equipment and special baggage (fragile, electronic equipment and valuables). Passengers have to pay attention to Dangerous Good Regulations and Customs Rules for import of goods and currency on the territory of Russian Federation and export abroad.
Don't forget documents, money, good shoes, a raincoat, a sweater.
Soaps, shampoos,sanitry towels, condoms are available everywhere in Russia, but there might be problems with good condoms and some brands of sanitary towels in small remote towns, and in the nighttime.
The recommended dress code for Russia is smart casual, or formal (the better you dress, the better people will think about you). You cannot be overdressed in Russia.I would not recommend wearing shorts as they are considered a disgrace, but if you go on your own and want everybody around to know you are a foreigner, do wear shorts. But remember women, do not feel comfortable in a company of a man in shorts, even if she won't admit it.
If you're going to areas, like St. Petersburg, Novgorod region, Northern Russia (Karelia), it's nice to have a something against moscitoes.

In any season of the year, including summer, be prepared for an occasional cold (5-7 degrees C, or 41-44 F)
Check Weather info
.
If you came in Winter, it'll be -10, snowy, so you will need a warm hat,warm glows ,good thermal underwear,warm socks, good sweater, a really warm coat and good warm shoes that won't get wet.
ARRIVAL-RUSSIAN CUSTOMS REGULATIONS.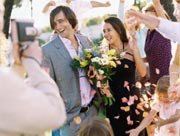 PROHIBITED IMPORTS: Photographs and printed matter directed against the Russian Federation, weapons and ammunition, narcotics, fruit and vegetables.

Before you are begin descending on the plane, you should get your customs declaration form. Declare all your cash, along with things of significant value gems, laptop computers, etc!Cameras, jewellery, computers and musical instruments should all be declared. Customs inspection can be long and detailed.
After your Arrived at airport, and exit airplane you going true the -passport control ,customs .
Passport Control
At any international airport in Russia after your arrival you going to pass through passport control.You probably would need to stay and line for several minats. After they look at you visa and stamp your passport you can go and get your luggage. After you receive your luggage, you will go through Customs Control. All your belongings will be scanned including hand luggage. You would need to present your declaration form .This is very importent : You must have this document officially stamped by a customs representative. Then you keep this document. It's very important that you DON`T LOSE IT. When it is time for you to leave, you will need to show this document. Without these records, customs officials could confiscate your cash and valuables upon departure. While you can bring as much money as you want to Russia, you can take home only US $3,000 (or equivalent in other currencies) without any permission.The amount declared when entering Russia and can present your original declaration to the customs officer. For any amount over US $3,000 a special export permission is required if you don`t have declaration form or amout you has been declared is less then you take back to USA.

After all paper work is done you going to the of airport lobby the place for meeting. If you have friends or you ordered a Airport-Pick-Up they going to wait for you wthere.If it`s your first time to travel to Russia it` to order a transfer. Most of the time its allot of people in lobby , so don`t panic if you don`t see face of your fried or or sine with your name at first second.
But if you don't have any one to meet you,it`s not a problem at any city of Russia in airport you would find taxi or mini bus (marshrutka) to take you to hotel.All you need is to tell or batter to show the name of you hotel.
VISA REGISTRATION
After you arrived at you hotel you need to register your visa

All Russian visas should be registered upon arrival to Russia within 3 working days of arrival. If you stay in hotel, hotel personnel should register your Russian visa within 24 hours.
When you check-in to a hotel you have to give your passport for Russian visa registration (normally you can take it back in couple hours or on the next morning costs is about 20,0 rubles (less than $1)It`s only the time you need to give your passport ! If hotel would try hold on your passport after visa registration - it not legal!

Visa registration:

Upon arrival to Russia you will have to register as a foreigner. Registration is mandatory as required by the Russian Law that regulates entry/exit and stay of foreign citizens in the Russian Federation. Registration process varies; depending on which type of visas you have in your passport. It is important for you to apply for the right type of visa, the one that corresponds to the purpose of your trip, in order to enjoy your visit to Russia without legal problems, should it be a tourist journey, a home stay with a relative or friend, a business trip, or a transit.
Most of hotels in Russia make a visa registration service; sometimes difficulties may arise, when you stay at hotels, which have no right for Russian visa registration (they usually are low budget hotels, private apartments). In these cases, in according to Russian Law, you submit your visa to OVIR (department of visas and registrations) and register your visa there. But any way you need to do it ASP, in first 24 hours, other ways your stay in Russia not legal! Russian visa, registered after 3 working days after arrival or not registered, may incur a penalty fee by police of the city or by Russian custom officials on exit from Russia. The amount of the fine is not clearly stated. This means the person will be charged to the discretion of the officials.



PASSPORT
Passport:
If you travel in Russia or at any foreign country you always should have identification with you. It is advisable to carry photocopies of your passport and visa, showing that they have been registered at hotel or at local police office. Frequent random checks by police are taking place, more usually on men. As well you would need your passport and visa at money exchange or if you need to buy train tickets, book in at hotel or like identification if you pay with credit card.
If your passport is lost or stolen, you must apply for a replacement passport at a U.S. embassy or consulate. If possible, bring with you:

identification, especially photo ID
proof of U.S. citizenship (a birth certificate, naturalization certificate, Report of Birth Abroad or a copy of your passport)
two 2" by 2" passport size photos, in color or black and white, and
the police report that you filed when you notified the local authorities that your passport was lost or stolen.

In most cases, a new passport can be issued quickly. If U.S. passport records must be checked, the process may delay the issuance of a new passport. As well it`s good to have copy if you passport and visa
In Russia you must also obtain a new or duplicate visa from OVIR (Office of Visas and Registration) if your visa is lost or stolen. (This office is also known as the "Passport-Visa Service" in some areas.) The passport number on your visa must match that of any new passport. Obtaining a replacement visa takes approximately 10 working days. A police certificate verifying the theft of your visa and passport may be necessary to obtain a new visa.

Rights of foreign citizens and persons without citizenship in the Russian Federation
The legal status of foreign citizens and persons without citizenship in the Russian Federation is determined by the Law of the USSR "Regarding the Legal Status of Foreign Citizens" (this law remains in force to this day on the territory of the Russian Federation), the Rules Governing Entry of Foreign Citizens into the Russian Federation, and the Federal Law "Regarding Procedures for Entry into the Russian Federation and Exit from the Russian Federation".
Foreign citizens entering Russia must have a valid national passport, while persons without citizenship must have valid identity documents issued by an authorized body in the country of which they are permanent residents. Additionally, visitors to Russia must have an entry or entry/exit visa issued by a diplomatic representative office of the Russian Federation.
When visitors pass through the Russian border at a border-control point, their passports and visas must be stamped to certify entry into Russia. The date indicated on the stamp is considered to be the first day of the visitor's stay in the Russian Federation.
In St. Petersburg and St. Petersburg Region visitors' national passports or other documents (in the case of persons without citizenship) must be registered at district departments of the passport and visa service in the course of the three days (excluding public holidays and weekends) following a visitor's arrival at his/her destination. In addition, the following rules apply:

Visitors visiting Russia on personal business must submit a personal application for registration at the district department of the passport and visa service for the district in which they are staying;
Visitors who have entered Russia in order to study must submit a letter of confirmation from the institution at which they are studying, and are to undergo registration at the district department for the district in which they are staying;
Visitors who have entered Russia for purposes of work, commerce, tourism, or religion or for other purposes must submit a letter of confirmation from the organization which is receiving them, and are to undergo registration at the district department of the passport and visa service for the district where their receiving organization is situated.
When national passports and visas have been registered, they are to be returned to their holders. Foreigners staying in Russia are obliged to carry on them passports and visas, and are to present these documents when requested to do so by members of law-enforcement bodies and other authorized bodies.
Hotels, which have the right to register foreign visitors, are to register the passports of all foreign citizens staying in them, regardless of the purpose or length of a visitor's stay in the country. In the event that a foreign citizen is staying in a private apartment or in a small hotel where there is no registration service, he/she must apply for registration to the nearest Department of Visas and Registration of Foreign Citizens at the local District Office of Internal Affairs. National passports are to be registered for the length of time indicated in a visitor's visa or tour document.
In the event that a foreign visitor loses his/her national passport or visa, he/she should submit written notification to the Office of Internal Affairs for the district in which he/she has been registered. Receipt of such notification is to be acknowledged by issue of a certificate to this effect. Foreign citizens must apply to their national consulates (embassies) to receive new national passports, and to the department of the Passport and Visa Service where they were registered in order to receive new exit documents.
Foreign citizens are entitled to move freely in areas of the Russian Federation, which are open to foreign citizens. However, upon arrival at each new destination, they must register their stay with the authorities either at the hotel in which they are staying or at the local Office of Internal Affairs. The Ministry of Foreign Affairs determines procedures governing movements within the Russian Federation by foreign dozens whose national passports have been registered at the Ministry of Internal Affairs or the latter's representative offices. These procedures likewise apply to employees of airlines, banks, trading companies, and other permanent representative offices of foreign organizations.
Foreigners may enter and move about within territories closed to foreign citizens only after permission has been obtained from the Ministry of Internal Affairs.
In order for a foreign citizen to enter the above territories, the organization, which receives him/her, must obtain permission in the manner established by law. Sanctions that may be used against foreign dozens or persons without citizenship for violations of rules and legislation governing stays in the Russian Federation are: fines; reduction of the time for which the violator is permitted to stay in the Russian Federation; expulsion from Russia; criminal proceedings.
All foreign citizens committing violations of the law on Russian territory are to bear administrative and criminal liability on parity with citizens of Russia and in accordance with Russian law. The liability of persons with diplomatic immunity for violations of the law is to be settled only through diplomatic channels. Russian law allows that persons may be arrested, searched, or have their personal belongings or vehicles searched should this be the necessary in order to prevent violations of the law.

MONEY
You can bring up to $10000 with you but if you planing to bring more you must declare your money with USA customs form upon boarding the plain other vise your money would be confiscated by USA authorities .You can find needed information in any international USA airport at customs department .
Before you live you would need make a special order from your bank for new bills .In Russia you would need to have brand new bills - fresh, crisp, unbent, unwrinkled. Bring here only very high quality bills or you would have hard time to exchange your money . Bills that are wrinkled, written on, have markings that don't belong, have wear marks or are in an old condition are not good bills to bring here. During the exchange or even payment their price is at least 10%-30% lower and us well: torn, well worn, heavily written on, or faded currency gets turned down in almost all cases. Also it's better to have with you 100$, 50$, maybe some 20$, exchange places do not like small bills like 10$, 5$, 1$
Remember exchange rate Russia is not constant and often changes. Most of banks works till 6 p.m., so plan to exchange your money beforehand. In big cities you will find 24 hour exchange places but rate could be low after 6.00 PM till 10.00 am. Weekend exchanges tend to offer lower rates as well.Try do not exchange allot of money in hotels or airport exchange places. They have very bed rates and you will loose allot of money on exchange. For more recent rates check this currency converter
Before you leave home,gust in case check with your credit card and travelers check companies to learn if and where these can be used in Russia. Most of the banks and exchange booths will change most major currencies into the rubles and almost all banks will exchange major travelers checks. Many give cash advances on credit cards. Fees and commissions are often posted at the exchange window. There is a 0.5% tax on all currency exchanges.
Whenever you hand hard currency over to someone, it is quite common for the bills to be checked for authenticity individually by a variety of techniques. Don't take this as an insult as counterfeit money has proliferated in the country over the last couple of years. In according to Russian law you must show your passport during the exchange (a photocopy will do) or some other form of identification, although having nothing to show is not usually a problem but can lower you exchange rate. You will be given a slip recording the transaction, which you should keep with your customs declaration just in case some customs officer decides to actually check how much money you are taking out. So, gust incase before giving your passport to your hotel for registration, you should exchange some money first, since it could take some time to get your document back.
In the majority of hotels, most of restaurants, large shops and banks and night clubs in Russia you can pay by credit card. All major International Credit Cards well accepted. You wouldn`t have any problem with VISA, Master Card but American Express less accepted in Russia, especially if you travel in smaller city . Major hotels or AmEx suggest locations for obtaining cash advances on credit cards. You can also cash credit cards at most exchange offices without using an ATM machine: all you need is your card and a valid passport. A fee of 3% for this service is standard. Additionally, there is a network of Western Union incase you need more money. Therefore I would advise that you always have some cash rubles with you.
Credit card fraud is not happens a lot but it's possible. It is more common in restaurants and nightclubs. Lost or stolen credit cards may be used to purchase some goods or to obtain cash from ATM. In some cases credit cards are quietly returned to their holders after they have been used to make expensive purchases. For this reason you better not leave your credit cards (and receipt slips that may be copied by the swindlers for illegal operations) anywhere even for a short period of time.
In case you bring travelers' checks , you can cash them either at American Express offices (of which there is only one in St. Petersburg, by the way some citys may don`t have them at all) or at a local bank. Beware though that you will be charged a commission varying from 1% (at the official Amex office) to 3% for this transaction.
TIPPING
Tipping in Russia is just as in any other country - around 10% of the bill. Naturally, if you enjoyed your service and would like to express your gratitude, the best way to do so is tipping a bit extra. If you stay in hotel you can live some Russian rubles for made , regularly in ashtray ,30-50 rubles=$1-$2 or 100 rub. then you live . If you have tour guide or driver you can give up to $10 for day if you liked your service . But it absolutely up to you.
PHOTOGRAPHY & VIDEO.

The Films. The films are readily available everywhere in Russia, especially Kodak Gold (100, 200, 400) brands. If you need some special type of film, either bring it with you, or buy them in Moscow or St. Petersburg (the price is usually not the same as in other countries).
Rusian TIME.

Time in the European part of Russia is 3 hours more than Greenwich meridian time or two hours more than central European part. (+3 GMT or +2 CET). So if in London it's 10.00 in Moscow it's 13.00 (in Russia 24-hour system is used). Every year clock goes 1 hour forward in the last Sunday of March and back 1 hour in the last Sunday of October. There are 11 time zones in Russia - so when it's evening in Moscow, it's morning in Vladivostok (Russian port on the Pacific Ocean).
Shopping/EXPORTS REGULATIONS
Artwork, souvenirs and handicrafts purchased at special stores for tourists may be taken out of Russia. Be wary of antiques! The authorities define antiques as anything of historical or cultural value and they apply this definition to a wide range of articles. Antiques and artifacts (such as samovars) often may not be taken out of Russia without inspection by local cultural authorities and payment of a substantial export duty. This can be an inconvenient and time-consuming process. Items such as samovars,art work, which are not purchased at tourist stores and not cleared by cultural authorities, are normally confiscated at pre-departure customs inspections. You should obtain a receipt for all items of value that you have purchased. The receipt must indicate that the items were bought in a store clearly licensed to sell to foreigners. Furthermore, icons, art, rugs, antiques and other culturally significant objects must have a certificate indicating that they have no historical value. This certificate can be obtained either from the store at the time the item is purchased or from the Ministry of Culture and payment of 100% duty .Certificate can take up to 7 working days. 30% duty is required to export personal item(s) worth over US $10,000. Certain items, such as caviar,Russian vodka, medications, jewelry, precious or semi-precious stones, or metals may be exported duty-free in limited amounts.

Tobacco....1000 cigarettes or 1kg of tobacc
Liquor.....1.5 litres of spirits; 2 litres of wine
Gifts......up to the value of us$1000 weighing no more than 50kg
Cameras....2 still cameras
Up to 280g of caviar per person may be exported, provided a receipt is shown proving that it was bought at a store licensed to sell it to foreigners.
Currency...must be declared on arrival Agriculture items....refer to consulate

PROHIBITED EXPORTS: Lottery tickets, electrical appliances, arms, some computer hardware, more than 1.5 litres of vodka, carpets, works of art and antiques (unless permission has been granted by the Ministry of Culture), precious metals and furs.


OPEN HOURS.
State institutions, offices, companies are usually opened from 9.00 or 10.00 to 18.00 or 19.00 and do not work on Saturday, Sundays and public holidays. The food stores are usually opened from 8.00 to 20.00 except on sundays from 8.00 to 18.00. Big department stores, clothing stores, supermarkets are opened all week long from 9.00-10.00 to 9.00-10.00. There are many currency exchange offices in the big cities (Moscow, St. Petersburg) working until late night and sometimes 24 hours a day. On public holidays all banks, offices, museums and some shops are closed. However big department stores, food stoes, supermarkets are all opened.
ELECTRICITY & PHONES.

In Russia the electricity of 220 volts and 50 hertz is used. The electricity is quite cheap, so people don't care about sparing it. The power sockets are same to French ones, but are different from the American ones, so consider buying an adapter - it's very cheap you can find it in RadioShack. The phones use the pulse dialing and the quality of the connection is not good some time . The sockets are different too. There's only small fixed monthly fee for local phonecalls (in Moscow & St. Petersburg), but if you make international calls it's very expensive.But today you can by international coling cart at any internat caffe or post office.
WEIGHTS & MEASURES.
Metric system is used in Russia
. Length/Distance- Millimeters, Centimeters,Meters, Kilometers for Length/Distanc
Weight/Mass- Tone,Kilograms,gram,milligram,microgram.
Volume-Liter,milliliter.
Speed measurs - centimeters/second, meters/second, kilometers/hour


Online Conversion
Convert just about anything to anything else. Over 5,000 units, and 50,000 conversions.
EMERGENCIES

Dealing with the police. The laws in Russia are not very different from the European or American ones. It's just that the fines are lower. Police is Militsia (Милиция - Militsia) in Russia. Policemen are bad paid, so if you do something illegal you can always come to an agreement with them. Also try to be very nice to policemen, it's important for your safety. At the same time if they want to rob you because of some made-up reason (like registration), just show you're not going to pay, so they'll understand they won't make money on you and they'll get off. If you get stopped on the street. Here all the people must have a passport (not ID or a driving license) with them, carrying it all the time. Of course, almost nobody does. You can carry a copy of the passport, but it's better to have original. If you don't have passport with you, militsia may take you to the police station for up to 3 hours to find out who you are. Foreigners must have a passport and a registration with them. If stayed in Russia for less than 3 days instead of the registration papers you should show them a ticket which you used to enter the country. If you forgot your passport you can try to show them id or something, pretending you don't understand them and if they don't let you go you can try to give them money - bribe. Be prepared that when they realize you're a foreigner they'll try to take as much money as they can. The usual price for small infringement is 100 roubles (4$). If you don't have a registration it's 100-200 roubles (4-8$). If you're at the police station for an infringement, they must notify the embassy of your native country. Do not forget that if you are in the police station you have the right to call to your embassy and not to talk or sign anything before you have a lawyer. But don't be very pushy with police.
[ Russian Travel Tips ] [ How to avoid problems ] [ What I need to have ] [ Visas info ] [ Airfare ] [ Fiancee Visa info ] [ Embassies ] [ Russia hotels ] [ Ukrain Hotels ] [ Russian flats ]
About Russia
[ About Russia ] [ Listen to the national anthem of Russia ] [ The Russian State flag ] [ The Russian emblem ] [ Power structure of Russia ] [ Regions of Russia ] [ Cities of Russia ] [ Nations of Russia ] [ Russian Culture and Art ] [ Russian History ] [ Russian Geography and Aature ] [ Learn Russian ] [ Learn Russian ] [ Religion in Russia ] [ Russian Holidays ] [ Russian Weather ] [ Russian Names ] [ Russian Love Words ] [ Russian Slang ] [ Learn Russian ] [ Russian Wedding ]
Travel
[ Russian Travel Tips ] [ How to avoid problems in Russia ] [ What I need to have in Russia ] [ Russian Visas info ] [ Russian Airfare ] [ Fiancee Visa info ] [ Embassies ] [ Russia hotels ] [ Russian flats ]
Dating Tips
[ DATING ADVICE ] [ 1st Date ] [ Getting Ready for a Date ] [ Great Date Ideas ] [ A Date Conversations ] [ 1000 Ways to say *I Love You*. ] [ Engagement Tips and ideas. ] [ Age Difference ] [ How win her heart ] [ If you are over 40... ] [ Dating a single Mom ] [ Argue advice ] [ The cornerstones of relationship ] [ About Presents ] [ Sizes in Russia ] [ Meaning of Flowers ]
ONLINE CONVERSION
Convert just about anything to anything else. Over 5,000 units, and 50,000 conversions.