Pearls of nature
Shumak Springs. The Valley of Life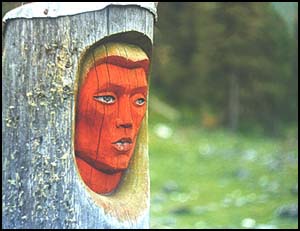 The Shumak area is famous for its springs, which are difficult to get to. It is located at 1558 meters over the sea level in the valley of the Shumak River 50 kilometers northeast from the famous health resort Nilova Pustyn. From Nilova Pustyn the horse trail leads to the Shumak passing through highest peak of the Tunka bald peaks - Shumaksky (2850m).
The Shumak springs possess the best qualities of mineral waters from different regions like Tskhaltubo and Pyatigorsk in the Causcasus, Belokurikha in the Altai territory, Yamkun in Chita Oblast. Such a combination of valuable qualities is unique and the purest mountain air adds to the healing power. This wild resort has been attracting visitors for a long time.
On the territory there are more then 30 cabins and banya for holidaymakers. Near the radon springs there is a small indoor swimming pool-bath.
The springs are small holes in the soil filled with water differend in taste and temperature. The first line of springs outcrops is 70 meters long. and has 42 springs with temperature 10-35 degrees Centigrade. The secong line passes 50 meters from the riverbank. It is 175 meters long and has 51 springs.
The curing power of mineral springs is largely determined by the activity of micro-organisms. Care should be taken to preserve them to keep mineral springs active.