Pearls of nature
Tchoisky Region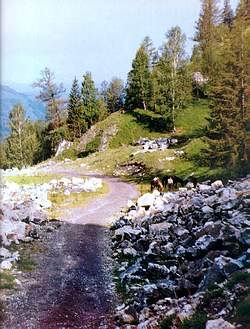 There are no significant objects of tourism, no recreational base or places of note on the territory of the Region. But despite that, the so-called "rural tourism" is being developed in Tchoisky Region (reception of tourists at the local people's houses, meals, residence, excursions, recreation). Local population may offer tourists hunting and fishing recreation.
Maximum July temperatures equal +33ŚC, while minimum January temperatures are - 44ŚC. North-western winds prevail. Precipitation amount constitutes 800-1000 mm.
V. Tchoya - the center of the Tchoisky Region - is situated 62 km away from Gorno-Altaisk. There is an every-day bus from Gorno-Altaisk to the village of Tchoya. There are also two technical maintenance stations in v. Sugul and Tchoya.
There is a mini-hotel in Tchoya. Development of "rural tourism" seems perspective for this Region.
Presently, a special stress is laid upon the development of the so-called "non-organized tourism". The tourists visiting this Region are offered to spend their time hunting big and small fur-bearing animals and fishing in mountain rivers of the Region.
One may buy wicker vine articles in the villages of Tchoya, Paspaul, Salganda.