Pearls of nature
Historic and Ethnographic Reserve Museum "Yalkala"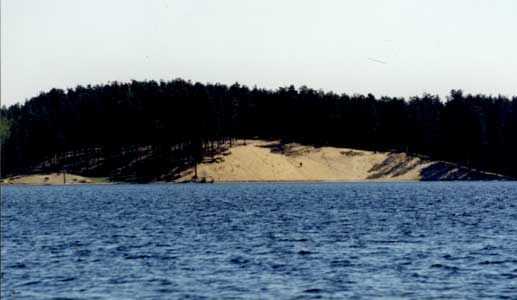 The Historic and Ethnographic Reserve Museum Yalkala was created by appointment of the Government of Russian Federation in 1993 to fulfil the program of cultural and national revival of the Finno-Ugric nationalities. The museum is arranged on the grounds of the memorial museum of Vladimir Lenin existing since 1940. The purpose of the museum is to represent the history of the indigenous people of the Karelian Isthmus. The museum is located on the scenery site between Dolgoe (Long) and Krasavitsa (Beauty) Lakes, 12 km far from Zelenogorsk.
The museum exhibit features traditional artifacts, interiors and facilities of a Finnish farm of the first half of the 20th century supplemented with the documented history of the Karelian Isthmus. Another display tells the story of Lenin's stay with the family of his bodyguard's wife when he was hiding from the secret police. Materials connected with another revolutionary Georgy Plekhanov and famous artist Aleksandr Benois are also presented here.
A wonderful exhibition pavilion belongs to the museum being a perfect place for hosting shows, festivals, celebrations, conferences (up to 50 participants) and other gatherings.
The recreation center "Ogoniok" located nearby provides lodging at modest prices. Il'ichevo township with the shopping and eating (cafeteria and bar) areas is 1.5 km far from the museum.
Address:
Ilichevo, Vyborgsky district, Leningrad region; phones 231 92 07, 231 93 57
Open hours:
10 a.m. to 6 p.m. Closed Wednesdays