Pearls of nature
Yugansky Reserve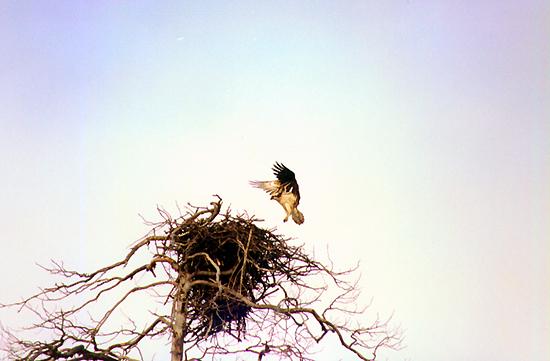 State natural reserve "Yagansky" occupies 648,7 thousand hectares; its fenced-off area is 2 kilometers long and covers 98,9 thousand hectares. The reserve territory includes a part of some river basins: the Negusyakh and Small Yugan - their right confluents running into the Ob and Big Yugan.
The central manor of the reserve is located in Ugut, the largest settlement near the reserve with population about 2 thousand people. Remoteness of the nearest and most distant points of the reserve from the central manor is from 30 up to 160 km. Near the reserve borders, along the rivers, not numerous Khanty families traditionally live.
Complex scientific researches are carried outat two permanent establishments: "Vuyayany' and 'Kogonchiny-2'. Birds ringing work, registration and phenological routes and trial areas are well organized here. Nowadays the reserve is encircled with oil-and-gas deposits, the majority of which is already displayed for tender or rent.
The flora of the reserve
Vegetation of the reserve is referred to the Ob-Irtysh geobotanical province of Middle Taiga subzone of taiga zone. The basic zonal type of wood vegetation of watersheds are fir trees, cedars, silver fir trees. Second growth predominates on the most part of the reserve's territories representing various stages of after-fire seral woods.
Petty green moss aspen woods prevail in the watersheds of the Negusyakh River; they occupy high relief light and average loamy podsolic soils. The Upper Storey of these woods is represented mainly by aspens of 130-140 years. The stand structure includes pine, cedar, birch, occasionally fir and silver fir trees. Aspens, in their majority, are affected by funguses, and that is why they are withering away. The Middle Storey is formed by dark coniferous species: cedar, fir-tree, silver fir. These trees are 100-120 years old. Various species of petty grass are most typical of the Lower Storey. Projective covering of grasses and shrubs is from 15 up to 30%.
Pine woods prevail in watersheds of the rivers Vuyayany and Small Yugan. They occupy well-drained hills with underlying light loamy sandy podsolic soils. Their Upper Storey is formed by a pine, sometimes cedar and weeping birch. The Second Storey is dark coniferous, or absent at all. In the storey of grasses and shrubs one can find: bilberry-bushes, red whortleberries, wild rosemary, as well as, sedges, horse-tails and others.
Pine forests are almost absent in the reserve. Central poor-drained areas between rivers are occupied by sphagnous bogs. The following kinds of species are registered in the territory of the reserve: vascular plants -334 species, mosses - 113, lichens - 165.
Some species of plants and mushrooms that are included into the Red Book are also found in the reserve.
Fauna
By the year of 1999, 36 species of mammals, belonging to 6 classes and 13 families were registered.
Birds
Basic directions of ornithological researches in the reserve are birds stock-taking, phenology, ringing, control over conditions of populations of species included into the Red Book of Russia, studying of dynamics of populations, etc. During last 10 years 13531 birds of 103 species were ringed in the reserve.
93 species of passerines are met here.
The grouse group is represented by a hazel grouse, a black grouse, a wood grouse and a willow grouse; there are also some species of pheasants.
The only representative of storks is a black stork registered in the Red Book of Russia. It is met, though seldom, but regularly in the reserve and region. A bittern is also occasionally found.
Fish
10 species of fish live in the territory of the reserve, plus 2 more species are occasionally registered in adjoining areas. They are: pike, perch, ruff, Siberian roach, ide, dace, two species of crucian carp, gudgeon and minnow. White salmons and burbots are sometimes caught in the Big Yugan.
Address: Ugut Settlement, Surgutsly Region, Hanty-Mansiysky AO, Russia, 626422